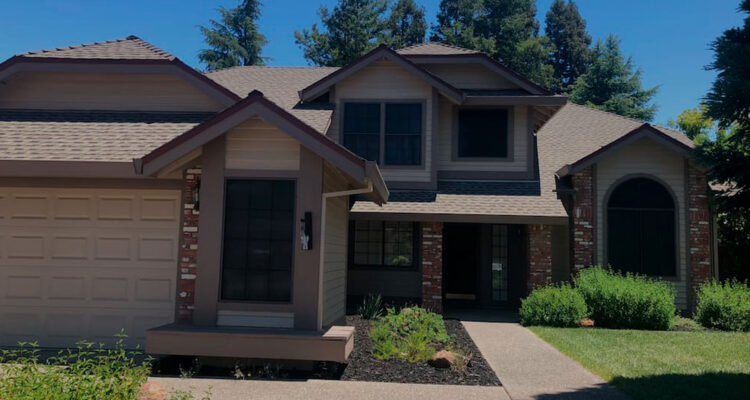 03
Sep
dspuser45426
Exterior Paint
Comment (0)
Since the interior of your home is essentially a controlled environment, it can generally be painted any time of the year. But what about the exterior?
The issue with painting exteriors is that the weather needs to cooperate. If it's too hot outside or raining, the paint won't cure properly. Summer is often too hot and humid; spring can bring showers and morning moisture. Winter has several challenges, including frigid temperatures that will prevent the paint from curing, as well as rain and frost.
Autumn Is Ideal For House Painting
That leaves autumn. Fortunately, the fall tends to be the ideal time to tackle exterior painting projects. Extreme temperatures can cause paint to dry unevenly, but autumn brings cooler air and more temperate temperatures. This type of weather isn't just ideal for the paint, either; it also allows our painters to complete their work quickly without overheating.
Autumn weather is also helpful for painting the interior of your home because you can open the windows to help remove the paint fumes. Once wintertime rolls around, it becomes more difficult to find a time when the conditions are good for painting.
Moisture is an important factor to consider while painting your home. Whether for an exterior or interior, you need a dry surface for the paint to bond and dry properly. Not only can humidity affect the application of the paint but its longevity as well. As the seasons change from summer to fall, the humidity dissipates. Painting your home in the autumn will help the durability of the finish and the paint will look better overall for longer.
Although it can rain any time of year, it typically doesn't rain as much in the fall as it does in winter or spring. Beyond creating bonding and drying issues, rainy days can delay your project. Scheduling your painting in the fall means the job is much less likely to be delayed by weather issues.
Other Considerations
The winter months are typically a busy time because of major holidays, family gatherings, and entertaining. One benefit of painting your home in the fall is you can refresh the look of your home before the hustle and bustle of the holidays take over. The holiday season can also be busy for painting contractors, so scheduling your project as soon as possible will ensure everything is complete before your friends and family visit.
Many people tend to have their houses painted in the summer, which can make scheduling difficult. Fall is often a slower period with less demand, which means we're more likely to have the flexibility to accommodate your scheduling needs.
Choose Trusted Painting Professionals For Your Project
Regardless of when you choose to paint your home, it's important to make sure the conditions are right and all surfaces are prepared properly. At Diamond Star Painting, our signature 14-step process ensures your paint is smooth, seamless, and free of drips, runs, or other inconsistencies. With over 30 years of experience and a skilled, dedicated team, you can be confident your new paint will look perfect for years to come.
Take advantage of the autumn weather on the way; contact us today at (916) 424-4008 for a free consultation!
CALL US TODAY!
(916) 424-4008